Insight Veterinary Wellness Center is a full-service veterinary hospital, and we provide our patients with everything they need to stay healthy, including a variety of surgical procedures performed using state-of-the-art tools, sophisticated monitoring equipment, and only safe, high-quality medications.
No matter how minor your pet's surgery may be, we perform every procedure with the utmost care and attention to detail. We understand having a pet in need of surgery can be stressful for both pets and their families, so we will do everything we can to minimize anxiety for your pet, while also easing your concerns.
General Veterinary Surgery Services
General veterinary surgery is used to treat a sick pet following a diagnosis that indicates a surgical treatment.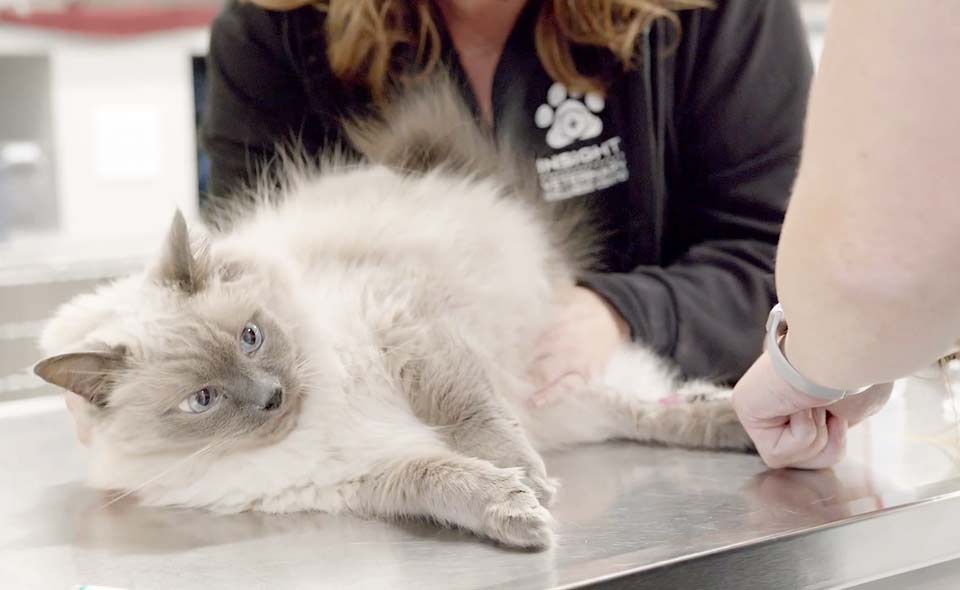 General surgery also includes elective procedures, such as spay and neuter surgeries which act as preventative care for pets. In addition to a variety of additional surgical procedures, our general veterinary surgery services include the following:
Spay and Neuter
Mass Removal
Cystotomy (Bladder Stone)
Foreign Body Removal
Eyelid Surgery
If your pet requires a different procedure, our veterinary surgeons at Insight Veterinary Wellness Center also provide emergency surgery and specialized operations.
Preparing For Veterinary Surgery
Prior to your pet's surgical appointment, we will perform a thorough physical examination and run blood tests to ensure your pet is healthy enough to safely undergo anesthesia and an operation.
At this time, we will also discuss pre-op and post-op care instructions with you, which may include dietary restrictions, activity limitations, medications, and wound care.
Surgery Pain Management For Pets
We strive to keep pets as comfortable as possible at all times, and limiting their pain before, during, and after surgery is essential to their happiness, health, and recovery speed. Based on your pet's health, medical history, and surgical procedure, we'll provide you with recommendations to alleviate pain and speed recovery following surgery.
This might include temporary lifestyle adjustments and pain medications.
Setting High Standards For Veterinary Surgery
Whether our patient is up for a routine surgery or a more complicated operation, our veterinarians, veterinary technicians and veterinary assistants at Insight Veterinary Wellness Center take every surgery seriously.
Our veterinarians have extensive experience and use a well-practiced touch. We operate with sophisticated surgical tools, use only the highest-quality medications, and our highly qualified veterinary staff assist with monitoring the patient's vital signs throughout the procedure, using state-of-the-art monitoring equipment.
If your pet has an upcoming appointment for general surgery, we want you to feel comfortable with every aspect of the procedure. We welcome you to contact us with any questions you may have regarding pre-op and post-op care or your pet's procedure.